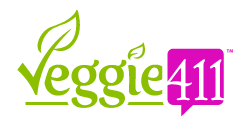 Vegan Chocolate Coconut Cookies

Here's something you may not know about me: I LOVE cookies! Oh. You did know that? I see. Well. Ahem.
Anyway, my cookies tend to be on the healthier side:
I don't use eggs, which automatically cuts the cholesterol and fat;
I don't use any partially hydrogenated fats, thereby avoiding the scourge of trans fats;
I generally use a conservative amount of sugar, and try to use healthier sugars / sweeteners; and so on.
Recently I decided to try to take it a step further, and create a cookie that is delicious, and actually supportive to health and weight maintenance.  Here's what I've come up with so far:
These vegan chocolate coconut cookies are the kind of treat you can feel good about! They are made with coconut oil (instead of butter); coconut sugar; cinnamon; semi-sweet chocolate chips and, cocoa powder. Each of these items is beneficial. There is 1 cup of unbleached wheat flour in the recipe which I'm considering replacing with a blend of oat, coconut and other flours to make it gluten free and even more guilt free. For now though, I'm happy with this super-food cookie. Here's a breakdown of the star ingredients and their redeeming qualities:
Coconut oil:
facilitates weight loss, especially tummy fat (coconut oil's medium chain triglycerides help the liver to burn fat more efficiently);

increases resistance to both viruses and bacteria;

helps fight off yeast, fungus and candida;

boosts thyroid function, which helps to increase metabolism and energy levels;

helps the body to control blood sugar more effectively;

increases good cholesterol while reducing bad cholesterol;

helps the heart by cutting down on that dangerous tummy fat;

has fantastic anti-oxidant activity, helping to slow aging (helpful to heart and skin); and,

very gentle on the stomach.
 Coconut sugar:
made from the flower buds of the coconut palm

unrefined, with delicious flavor

trace amounts of valuable nutrients – contains potassium, iron, zinc, amino acids and B vitamins

may help stabilize blood sugar and prevent sugar crashes which lead to weight gain (possibly due to being a lower glycemic index food)
Cinnamon:
helps regulate blood sugar;

reduces bad cholesterol (LDL);

anti-infectious (kills pathogens);

reduces arthritis pain;

some research (Univ of Texas) shows that it may reduce the proliferation of cancer cells;

natural food preservative (possibly because it kills the pathogens that lead to spoilage and disease);

contains fiber, iron, manganese and calcium (of course I only use a tiny bit in the cookies, lol);

balancing effect on hormones (helps with menstrual pain and fertility problems);

some research shows that cinnamon might help with neurological disorders and neuro-degenerative diseases (Alzheimer's, Parkinson's, meningitis, multiple sclerosis, etc.)

anti-inflammatory (valuable, because many chronic diseases are caused by inflammation in the body)
Cocoa Powder & Semi-Sweet Chocolate:
aids blood flow (better blood flow helps brain to be smarter & calmer; helps skin to be more hydrated & look better);

anti-oxidant (helps prevent heart disease, stroke & cancer; helps lower blood pressure & reduce cholesterol);
So, in other words, no need to feel guilty. Enjoy!!
Vegan Chocolate Coconut Clouds Recipe
Ingredients 
1/3 cup vegan semi-sweet chocolate chips
1/3 cup coconut oil
2/3  cup coconut sugar
1 tablespoon EnerG egg replacer
2 tablespoons unsweetened cocoa powder
1 teaspoon vanilla extract
1/2 teaspoon almond extract
1/2 teaspoon baking soda
1/4 teaspoon salt
1/4 cup water
1 cup flour
1 cup vegan semi-sweet chocolate chips
Directions
Preheat oven to 350 degrees
Put 1/3 cup chocolate chips in a microwaveable bowl, and melt on 70% power, stirring occasionally until melted. Add coconut oil and stir until smooth. Add coconut sugar, egg replacer powder, baking soda, salt, vanilla and almond extracts and stir to blend well. Stir in water. Stir in flour, then chocolate chips. Use hands or two spoons to shape dough gently into mounds of about a tablespoonful of dough, and space 2 inches apart on a parchment lined baking sheet. Bake for 10-12 minutes until set. Let cool slightly on baking sheet, then transfer to wire racks to cool completely. Enjoy!!
Recipe  © Acooba Scott, 2013
Adapted from Accoba.com
Leave a Reply
You must be logged in to post a comment.